Day 2 :
Keynote Forum
Medical University of Vienna, Austria
Time : 09:30-10:10

Biography:
Monika H. Seltenhammer completed her VMD. and Ph.D. from VMU in Austria and postdoctoral studies from Veterinary University of Vienna, Max Perutz Laboratories and Medical University of Vienna in Austria, where her core area of scientific work mainly consisted in cancer research (melanoma) and pathology, but also immunology, neurology and virology. Dr. Monika H. Seltenhammer has received several honor and awards. She is a leading member of the scientific staff of Dr. Daniele Ugo Risser at the Department of Forensic Medicine of the Medical University Vienna, where she specializes in neurobiology and addiction behavior
Abstract:
Background: The ~33kD transcription factor DFosB, a Fos-family protein, belonging to the immediate early genes (IEGs), is initiated in the acute phase as a response to a wide range of effects such as drugs, stress, and several external stimuli. DFosB forms heterodimers with Jun proteins to generate active activator-protein-1 (AP-1)-complexes. Currently, several downstream target genes for DFosB have been identified being involved in molecular pathways concerning addictive behavior, memory and learning. In answer to chronic stimuli, the rather unstable ~33kD transcription factor DFosB is replaced by robust ~35-37 kD isoforms due to epigenetic splicing and phosphorylation steps. These highly stable isoforms accumulate in the nucleus accumbens (NAc), a structure close to the hippocampus (HPC), playing a key role within the reward center of the brain. The stabilized ~35-37 kD DFosB derivatives linger in the brain for very long time; even beyond cessation of the chronic stimulus. A fact that seems to be responsible for the development of sustained neuronal plasticity, (drug-associated) long-term potentiation (LTP) and memory, and finally high relapse rates.
Method: DFosB and cAMP response element binding protein (CREB), brain derived neurotrophic factor (BDNF), JunD, nuclear factor kappa B (NFkB), and cyclin-dependent kinase 5 (Cdk5) in both of the NAc and HPC of deceased chronic human opioid addicts were proven by immunohistochemistry. Immunoblots were positive for accumulated ~35-37 kD DFosB isoforms.
Results: All determined proteins showed a significant increased staining pattern in brain samples of chronic drug abusers in comparison non-drug users (p<0.05) according to Wilcoxon-Mann-Whitney-U Test. Further, accumulated ~35-37 kD DFosB isoforms were detectable in NAc samples of long-term drug addicts by immunoblotting in contrast to the control group, where no trace of any isoform was verifiable (p<0.05) according to Wilcoxon-Mann-Whitney-U Test.
Conclusion: Our findings provide additional evidence of the potential strong impact of DFosB on its downstream transcriptional targets, which are in turn responsible for sustainable effects and serious adaptations in the brain leading to addictive behavior and dependence memory.
Keynote Forum
Softech Institute, Poland
Time : 10:10-10:50

Biography:
Shranick Sethia holds a postgraduate degree in software engineering and has 13 years of experience as successful IT Entrepreneur. He combines a profound technical knowledge and experience with a strong sense of the requirements of the industry. As a teenager he was already working as a software developer, out of a fascination for IT. He have worked on many enterprise solutions for medical industry. Worked closely with doctors and professors in developing solutions
Abstract:
Mixed Reality is the merging of real and virtual worlds to produce new environments and visualizations where physical and digital objects co-exist and interact in real time.
Mixed reality takes place not only in the physical world or the virtual world, but is a mix of reality and virtual reality, encompassing both augmented reality and augmented virtual reality.
Students of all ages attempt to understand the beautiful complexity of the human body, a quite tedious and daunting task. In today's classroom, students learn anatomy primarily through images and the written word. These formats do not completely capture the complexities of human anatomy as they represent 3D material in a flat two dimensional image. To improve student understanding and to accelerate learning across all age groups, innovations need to be made in the teaching of anatomy.
This is where our Platform steps in, we not only aim to provide 3D Content, Step by Step tutorials, Study Materials but also connect them to the Professors / Doctors or other Students in Real Time to ask questions/doubts or discuss any topic. Making a Virtual Classroom in Real World.
Real body for students and young Doctors to practice are becoming rare and of low quality due to the increased number of practice on the same body. We will offer an alternative to learning and practicing on real body, available for students and young Doctors.
MCorpus 3D and MR platform will advantageously replace the real body for surgeon and anatomy learning and practice. At the edge of the new technology, Mcorpus platform is outperforming any available solution currently on the market. Easy and intuitive to use, students and Doctors will be able to focus on the essence of learning and practicing with a single finger touch. The technology will place them in their usual environment and with they will be expected to practice the regular gestures

Keynote Forum
McMaster University, Canada
Time : 10:50-11:30

Biography:
Joseph Tan formerly Wayne C Fox Chair of e-Business Innovation and currently, professor of eHealth Informatics, DeGroote School of Business, McMaster University, is the founding and ongoing editor-in-Chief, International Journal of Healthcare Information Systems & Informatics with a professional background that spans a broad spectrum of interdisciplinary and trans-disciplinary research area. A lead investigator in redefining the frontiers of multidisciplinary Business and Health IT knowledge development, management and expansion, including active involvement in collaborative research and multidisciplinary joint-grant submissions. He has demonstrated skills and ability to serve in both academia and industry. He has also achieved recognized scholarship in teaching and learning with students' nominations for teaching excellence awards. His overall career focus is on reshaping the landscape of IS/IT applications and promotion in e-Health informatics through cross-disciplinary thinking/project partnering with diverse practitioners, clinicians, researchers, and a variety of user communities.
Abstract:
The last few decades have been marked with rapidly changing demographics, major destabilization of global economies, ongoing environmental disasters and other unpredictable events, such as the Fukushima accident, global climate change impacts, ongoing terrorist activities and warfare. These events emphasize a need for healthcare that is more cost-effective, affordable, timely, and most importantly, able to effectively coordinate efforts among different nations, disciplines and organizations. Traditionally, health service providers and healthcare workers are often regarded as key guardians of the health and well-being of global citizens, yet a need for community-relevant, self-administered healthcare services is now overwhelming, for the insured as well as the "non-insured". In an era of low-cost smart technologies and wireless communication capabilities, many countries will now be looking for a new generation of well-trained and engaged users of these new and innovative e-health technologies. These users will include bot the healthcare professionals and patients, as well as other end users in varying and unpredictable roles, such as community healthcare workers, family members, military and non-governmental organizations. These users, large in numbers and diverse in roles, will now require a certain level of knowledge and skills when working with these new e-health technologies, so that the possibility of delivering healthcare in an unstable context with large-scale effects. Referred to as e-health informatics competencies, they provide a significant advantage over wasteful, poorly coordinated and expensive conventional medical procedures, and hold the potential for leveling the playing fields in terms of delivering care where and when it may be most critically needed, especially for the underserved. Understanding the e-health informatics competency challenges and trends is therefore a critical step towards identifying the various roles that could or should be played to aid policymakers, vendors, and/or researchers in this age of the Internet of Things.
Hospitals Services and Management | Health Care Operations and Quality| Hospital Management | Health Care and Hospital Management
Location: meeting 9
Chair
Orla Healy
University College Cork, Ireland

Co-Chair
Daniel Vukelich
Association of Medical Device Reprocessors, USA
Session Introduction
Aga Khan University, Pakistan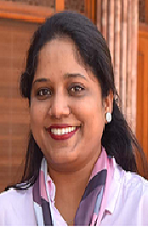 Biography:
Erum Gonsalves is Manager, Business Process Reengineering at Aga Khan University, a leading tertiary care 660 bedded hospital in a large metropolis, where demand for high quality healthcare is on the rise. During her time in BPR, she has been actively involved with major projects in the University hospital aimed at improving efficiency, eliminating bottlenecks and improving service quality to maximize value for patients. Streamlining the Inpatient Discharge Process was a major project she successfully implemented, facilitating annual bed hour savings of over 100,000 through reduction in discharge process time. This project was also awarded a gold award in innovation in hospital management category at the Hospital Management Asia August, 2017. Currently she is working with the hospital's Emergency Department to increase patient throughput and Outpatient Clinics to minimise turnaround times. Besides her BPR centric work at the hospital, she has also been involved in various projects with the University
Abstract:
Statement of Problem: The Business Process Reengineering Team conducted a redesign of the Inpatient Discharge Process at a 660-bedded hospital in the largest metropolis of Pakistan. The study aimed to optimize bed utilization by ensuring 85% discharges before 2pm. Analysis revealed that, discharging patients was not a priority for medical teams and significant delays in discharging patients was result of an inefficient process. Additionally, there was weak communication between medical and administrative teams, delays in doctor rounds, bill finalization, lab and radiology workups, pharmacy preparation and patient logistics. The discharge process took up to 8 hours, of which 70% time was spent in non-value adding activities. The hospital was losing 240,000 bed hours annually.
Methodology & Theoretical Orientation: The project was completed in three phases, analysis, redesign and implementation. The analysis and redesign was completed over a period of 8 weeks each both phases involved extensive primary and secondary research, detailed interviews from more than 60 medical and administrative teams selected randomly, on ground observations for detailed process mapping of patient journey from admission to discharge was done using sticky notes and MS Visio. Data were extracted using HIS system and manually collected using time and motion study, which was then analyzed using MS Excel. BPR Team identified the need to automate pre-discharge communication to facilitate an efficient and seamless discharge process. Over the course of 1 year the BPR team worked in collaboration with hospital and administrative team to facilitate implementation of proposed changes.
Findings: The percentage of patients discharged by 2 PM increased substantially from 9% to 33% during the pilot and went up to 86% after the final 2 PM checkout time was implemented in February 2017.
Conclusion & Significance: Minimizing inefficiencies in the discharge process resulted in reduction in the discharge process time by 2.16 hours per patient. This translated into savings of over 100,000 bed hours annually, thus allowing the hospital to efficiently allocate its resources and create capacity to serve more patients.

Biography:
Laura J C Kranenburg combines a background as Industrial Design Engineer with an interest in medical education in her current PhD programme. She focusses on the improvement of communication skills for medical specialists in training with the use of E-learning. After completing her study at the Technical University in Delft, the Netherlands, she got her medical degree at the Erasmus University in Rotterdam. Currently she is pursuing specialization in Rheumatology and has published several studies on the use of E-learning in an international setting. Her work illustrates the power of direct feedback between tutor and student using E-learning. Especially the education of communication skills and shared decision making is of interest in her work.
Abstract:
Information-sharing in chronic conditions such as Disorders/Differences of Sex Development (DSD) is essential for a comprehensive understanding by parents and patients. Information sharing in DSD conditions is particularly challenging as the management of individuals with DSD is continually evolving and is also taking place within the context of changing perceptions of sex and gender. Communicating DSD information requires navigating difficult subjects such anticipated stigma, potential future sexual activity or fertility, and awareness of one's own tendencies to perpetuate own cultural norms that might negatively affect the developing identity of an individual with DSD. We report on a qualitative analysis of communication skills of fellows undergoing training in paediatric endocrinology. Fellows worldwide were invited to study two interactive online cases and to describe communication with the parents of a newborn with CAH and a young woman with 46XY gonadal dysgenesis. The replies were analyzed on completeness, quality and evidence of empathy. Guidelines for structured assessment of responses were developed and evaluation guidelines were created. Fellows' replies showed considerable variation in completeness, quality of wording and empathy. Many aspects of competent clinical communication were not mentioned such as long-term implications and reassurance. In 15-17% (case 1:2) the overall assessment of the replies was considered poor/insufficient by the experts. Interestingly we noted considerable diversity in the application of the guidelines to assess communication skills among the senior experts. The guidelines were adjusted to a three-level assessment to better reflect the qualitative differences in the replies and for simplicity of use. E-learning can play an important role not only when preparing for face-to-face experiences but also in assessing communication skills of trainees and physician educators. Moreover, a practical tool is provided to assess information sharing with patients with DSD and their families, and should be refined by interdisciplinary health professionals and patient representatives
University of Macedonia, Greece

Biography:
Evangelos Dimopoulos is a PhD Candidate in the Department of Business Administration at the University of Macedonia. He has an M.Sc in Health Services Management and an M.Sc in Services Management. His research interests involve Internal Market Orientation, patient and healthcare professionals' job satisfaction and psychometric testing of related questionnaires.
Abstract:
Statement of the Problem: Most of the instruments measuring patient satisfaction are based on the Likert Scale. An alternative measurement tool, which is winning acceptance among academics and practitioners, is the expectations scale which allows the organization to measure satisfaction as the difference between expectations and actual experience. The aim of this study was to develop multi-item scales and examine the psychometric properties of an instrument measuring the satisfaction of patients hospitalized in a public hospital in Greece.
Methodology & Theoretical Orientation: Structured questionnaire with responses expressed on a five-point expectations scale was derived from an earlier Likert-type instrument. After pre-testing it, 42 items emerged. The survey was administered to a sample of 353 patients through telephone interviews. Initially, Kolmogorov Smirnov tests and missing values were examined, followed by an exploratory factor analysis with principal axis factoring estimation and promax rotation. Internal consistency and test-retest reliability, construct validity and ceiling and floor effects were then assessed.
Findings: Exploratory factor analysis yielded six scales, which had high levels of internal consistency and test-retest reliability. Moreover, multi-trait analysis indicated satisfactory construct validity. The overall satisfaction levels for the multi-item scales were high with notable ceiling effects.
Conclusion & Significance: The expectations scale seems, in general, to have good psychometric properties but exhibits moderate to high ceiling effects. Further research is required to further explore its usefulness for measuring patient satisfaction
Khon Kaen University, Thailand

Biography:
Prachak Bouphan has his expertise in Public Health Administration and passion in quality management of the health personnel in health organization. He completed PhD in Development Science, his Master's degree in Development Administration and Bachelor of Science in Public Health. He is currently an Associate Professor and also acts as a Chairman of Master's program in Public Health Administration
Abstract:
The main aim of this research was to study the consumer protection performance and its association with motivations and organizational supports of health personnel in sub-district health promoting hospitals, Khon Kaen province, Thailand. Consumer protection performance is a key burden of sub-district health promoting hospitals in Thailand. It is undertaken to enhance the immunity that is affected from deceived products and unsuitable services. A cross-sectional research design quantitative method using questionnaire as an instrument was utilized in this study. A total of 162 health personnel were selected as respondents using simple random sampling technique. The data collection period was from January to February 2014. Data was analyzed using descriptive and inferential statistics. The result of the study revealed that all the study variables including motivation, organizational support and consumer protection performance were at high level. In addition, Pearson correlation coefficients indicated that motivation and organizational support have significant, positive, and moderate correlation value with consumer protection performance at the significant level of 0.01. The estimated regression equation implying that there are six variables namely material support, motivation factor of work achievement, man support, motivation factor of recognition, maintenance factor of salary and motivation factor of work advancement have an impact on consumer protection performance; thereby qualifying these to be the predictors for the latter. All these factors could predict the consumer protection performance to be 62.5 percent. The obstacles were mostly from the capacity development on consumer protection performance with 71.1 percent.
Khon Kaen University, Thailand

Biography:
Abstract:
Statement of the Problem: Sub-district health promoting hospital (SDHPH) in Thailand has primary role in providing integrated primary care services to individual, family, and community. Normally its staff consists of a director, a nurse practitioner, a public health officer, a public health technician, a dental health technician and a Thai traditional medicine giving health service to averagely 5,000 populations. The personnel have different background in terms of family, education and work responsibility that possibly lead to conflict at work. The implementation of the director may probably encounter the conflict anywhere and could affect the organizational productivity and image. Conflict management is, therefore, a vital role and challenge for a leader to manage by using the strong leadership, knowledge, capability, learning experience, life skill, flexibility, information skills and conflict management skill. Leaders must have both task skills and leadership soft skills in order to achieve organizational goals. Therefore, leadership soft skills are necessary for conflict management and work success. The purpose of this study is to determine the influence of leadership soft skills to the conflict management of the SDHPH director in Khon Kaen province.
Methodology & Theoretical Orientation: The samples of 180 directors were interviewed by self-administered questionnaire and focus group discussion. Descriptive statistics and inferential statistics i.e. Pearson's product moment correlation and stepwise multiple regressions were used. Findings: Leadership soft skills and conflict management were found at high level. The overall leadership soft skills had moderate positive relationship with conflict management significantly (r=0.681, p-value <0.001). Leadership soft skills in presentation and coaching could jointly predict conflict management for 46.4 percent. The lack of proper participation from the subordinates and problem of skills in teamwork management and coaching were also found.
Conclusion & Significance: Leadership soft skills had positive relationship with conflict management significantly, especially presentation and coaching skills. Recommendations are made for developing presentation and coaching skills, as well as the teamwork management of the director.

Biography:
Paricha Nippanon is an associate professor from department of health education and is also the faculty of Public Health, Khon Kaen University, Thailand.
Abstract:
Background: Benign Prostatic Hyperplasia is a chronic disease in older men whose flow of urine through the urethra is impeded by a non-malignant enlargement of the prostate. The problem can affect their health and work as well as their routine activities. One potentially useful method of decreasing the symptoms of this disease is to use a behavior modification approach.
Objective: The main objective of this study was to investigate the effectiveness of a new health behavior modification programme to achieve this objective.
Methods: In this quasi-experimental research study, the participants were 72 patients suffering from benign prostatic hyperplasia in the Non Sung Tambon Sub-district of Mueang Udon Thani in Northeastern Thailand. The participants were non-randomly assigned to experimental and control groups with each containing 36 subjects. The conceptual framework for the behavioural intervention in the experimental group was based on the health belief model, the Appreciation, Influence and Control (AIC) process, and the application of SWOT analyses and other group processes. The data were collected by questionnaires and were summarized by the use of descriptive statistics (frequencies, percentages, means, and standard deviations). Paired and independent t-tests were used to analyze differences within and between the two groups. Statistical significance was set at p≤0.05.
Results: The results showed that, compared with the controls, the experimental group at the end of the study achieved significantly higher scores in knowledge about and attitudes towards benign prostatic hyperplasia and in perceived susceptibility to the condition (p<0.001). They also obtained higher scores in perceived severity of the problem (p<0.003) and were more aware of the possible benefits of and barriers to the practicing of beneficial health behavior (p<0.001).
Khon Kaen University, Thailand

Biography:
Chulaporn Sota has her expertise in Health Education and Health Promotion. She has a Bachelor's degree in Nursing Science, a Master's degree in Public Health, and Doctoral degree in Development Science
Abstract:
This participatory action research aimed to study the development of sub-district administration organization (SDAO) to be health promoting sub-district administration organization by using social marketing in Kao Suan Kuang sub-district, Kao Suan Kuang district, Khon Kaen Province, Thailand. The samples were 56 leaderships were recruited. There were five steps of the processes for health Promotion sub-district Administration Organization as follows: 1) Problem analysis and need assessment of SDAO and community by using AIC technique, 2) Study senior context on health promotion, 3) Potential development for health promotion of leaders SDAO 4) Health promotion support for senior people, 5) Evaluation. The data were collected by questionnaires both pretest and posttest, then data were analyzed by SPSS program. The statistics were analyzed descriptive data such as percentage, distribution, arithmetic mean and standard deviation and comparative internal group were used paired Sample t-test. In addition, content analysis for qualitative data. The result showed that: 1. After implementation, the subjects had mean score of predisposing, enabling, reinforcing factor of leaders higher than before implementation significantly at p<0.001. No significance of practice and role of health promotion support but both are in the high level. 2. Health problems were related to socio economic, cultural and environment, problem-solving guideline should concern about these context. On the other hand, they received welfare, health service, participation in communities and local authority's concern. 3. After implementation there were various health promotion activity were appear and fiscal year plan and policy formulation were focus of SDAO. The authority's concern is very important to convince senior people to join the activities and social supporting arrangement by focus on price place product and promotion
Khon Kaen University, Thailand

Biography:
Chanya Apipalakul is expertise in Community Health and Conflict Management. She has a Bachelor and Master Degree curriculum on Public Health Administration and Conflict management in University She open and contextual conflict model base on Sustainable Peace
Abstract:
This study aimed to investigate the relationship and effect of community participation and conflict management on gold mining resources in Khaochetluk sub-district, Tapkhlo district, Phichit province, Thailand. There were 224 participants derived from a total population of 1,712 who had participated in this study. Researchers employed cross-sectional descriptive research design utilizing questionnaire as an instrument to collect data. This instrument has been piloted and found to be validated after checking by three experts and reliable with high value of Cronbach's alpha coefficient. The obtained data was analyzed not only using descriptive statistics such as percentage, mean score, standard deviation but also inferential statistics such as Pearson product moment creation, stepwise multiple linear regression. Findings of the study indicated that both variables namely community participation as well as conflict management were at moderate level. Additionally, Pearson correlation coefficients revealed that community participation had significant, positive, and moderate relationship with conflict management (r = 0.456) at the significant level of 0.01. Consequently, result of this study revealed that there were two significant predictors toward conflict management. These two significant predictors were 'involvement' and 'empowerment' components of community involvement which have successfully contributed 20.1 percent variance of conflict management at 0.01 significant levels. Qualitative findings indicated that an establishment of platform to provide opportunities for community participation. An appointed committee needs for monitoring purposes. This study is able to promote the importance of community participation in conflict management
Israel Institute of Technology, Israel

Biography:
Irit Chudner is the Research Coordinator of a research project addressing the future of family medicine. The study aims to examine the desirable directions, training and practice-related needs for family-medicine physicians, in accordance with the changing e-Health environment, the needs of the Israeli healthcare system, the patients and those of primary- care physicians. She is a Lecturer and a Facilitator in frontal and tele-trainings in Medical Coaching Certification Courses and workshops for clinicians who wishes to support their patients, to meet their health-goals, and to improve clinical outcomes. She advises Managers and Clinicians in Israeli Health Organizations on developing programs to increase adherence, reduce medical utilization, and boost productivity. She is a Doctoral Candidate at the Faculty of Medicine, Technion, Israel Institute of Technology. Her doctoral dissertation examines the preferences in implementation of Video-Consultation Technology by Discrete Choice Experiment Research Methodology
Abstract:
Statement of the Problem: Video-consultations (VC) provide increased accessibility of primary-care to the geographic and cultural periphery, improved treatment for chronic patients, and higher satisfaction with medical services among young patients. Despite being highly beneficial, VCs' integration into health systems is complex and slow. Understanding Patients' attitudes and preferences can help design more effective training programs, leading to better implementation. This qualitative study's purpose was to better understand primary care patients' preferences for VCs versus in-clinic consultations (I-CCs).
Methods: The study sample comprised of 42 patients. Data were gathered through 5 focus groups' interviews, which were audio-recorded, transcribed verbatim and content-analyzed.
Findings: Patients perceived VC as beneficial for reducing waiting times (until the appointment and in line with the consultation itself), and for reducing costs associated with reaching the clinic. They preferred conducting VCs with their own family doctor, neither any Primary-Care-Practitioner (PCP). Patients believed that it would be easier to gain their doctor's attention during VC, unlike in the clinic, where there are distractions. Patients expressed concern about the loss of personal close contact with a PCP, and perceived good interpersonal communication with PCPs at VCs as even more important than in I-CCs. The main communication elements were listening, empathy; talking at the "same level", acquaintance with the patient and his needs. According to the patients, VCs can only partially replace I-CCs.
Conclusion & Significance: It seems that the optimal experience for patients when using VCs will be created by the unity of opposites: on the one hand, the availability and convenience to be connected from far away; and on the other hand, to keep close communication and conduct VC with their own PCP. Findings suggest that training programs should specifically address patients' needs and preferences to plan and implement successfully VC projects in primary care settings.
Khyber Medical University, Pakistan

Biography:
Asif Ali is a Medical Doctor (MBBS) and has completed his PGD in Medical Education and PhD in Pathology from the University of Glasgow, United Kingdom. He is an Assistant Professor of Pathology at the Khyber Medical University, Pakistan and Honorary Clinical Lecturer at the University of Glasgow, United Kingdom. He is currently the secretary of Graduate Study Committee of Khyber Medical University and is working with other colleagues on curricular committees of Khyber Medical University
Abstract:
Objective: To evaluate the satisfaction of participants and the effectiveness of an enhanced and relatively formal type of peer assisted learning (PAL) in postgraduate (PG) setting.
Study Design: The following research work is an observational study.
Methodology: Participants were six medical officers and two consultants. Resources and sessions were defined and the curriculum agreed through consensus between all peers. Thirty clinically relevant topics on diseases, techniques and practical were selected for PAL sessions. A 26-item questionnaire was used to evaluate PAL on Likert-scale. It also included a free text question about one strength and one weakness of PAL. The participants consented to all aspects of multi-resource PAL and they completed a questionnaire, from which data was gathered and analysed to reveal the impact of course.
Results: As a peer group they were satisfied with the teamwork experience. Seven out of eight peers reported to have increased their motivation level. In addition, as a peer tutor all peers accepted that the course equipped them with teaching skills and that teaching skills should be learnt. Similarly, as a peer tutee, they believe that peer assistance in a multi-resource format had a positive impact on their learning and their difficult issues were unravelled. Finally, facilitated small group teaching, discussion and summing-up helped the peers to comprehend a given clinical topic.
Conclusion: A pilot multi-resource PAL was evaluated and the participants appraised the course favourably and recommended it to their colleagues. The interest and zeal shown by the participants suggests that further investigation through a larger, prospective study is warranted.
Session Introduction
National Autonomous University of Honduras, Honduras

Biography:
Tania Licona is a pediatrician, researcher at the University School of Health Sciences (EUCS) of the National Autonomous University of Honduras, Valle de Sula (UNAH-VS). With more than 10 years of experience in Editorial Board of scientific journals, currently director of the Scientific Journal of the University School of Health Sciences and deputy director of the Honduran Pediatric Act. Also, coordinator of research in Postgraduate Medicine of the EUCS.
Abstract:
Early Onset Neonatal Sepsis (EONS) is a clinical situation resulting from the invasion and proliferation of bacteria, fungi or viruses in the newborn (NB) bloodstream, which occurs within the first 72 hours of life. The diagnosis of sepsis and the assessment of its severity are complicated by the highly variable sepsis, and the controls were 40 infants who were admitted as potentially septic, but the blood culture result was negative. Sensitivity, specificity, positive predictive value (PPV) and platelets, initial C-reactive protein (CRP) and control were calculated. Data were analysed with SPSS version 19. Results: It was found that 17(28.3%) NB were women and 43 (71.7%) were men. The VPP of the initial PCR was 5%, increasing to 85% in the control study. The isolated microorganism was enterobacter in 6 (30%) of the RNs. Of the 23 (38.3%) neonates who presented complications; 11 (48%) had positive blood culture and 12 (52%) had negative blood cultures. The discharge condition was medical discharge in 5 (92%) and referred to a more complex hospital 5 (8%) of the neonates. Conclusions: The laboratory alternatives for the diagnosis of EONS in the Santa Barbara Integrated Hospital are few; the fundamental pillar for its diagnosis is the search for risk factors and clinical status of the patient. Initial C-reactive protein is of little use, however the results of this research show that positive predictive value and sensitivity increase significantly at 48 hours, which proves that it, is a late marker of infection
Sunpasitthiprasong Hospital, Thailand

Biography:
Wannapa Chararat is a medical technologist at Sunpasitthiprasong hospital. She worked in blood bank and transfusion medicine for 7 years. She is also an expertise in blood donation, blood product, antibody identification, blood cross-matching and nucleic acid testing
Abstract:
This research aimed to investigate the factors that affect blood of donation at blood bank and mobile blood donation unit of Sunpasitthiprasong hospital. Information was compiled by questionnaire interview from 396 samples of blood donor identify by random sampling method from people donating their blood to blood bank unit and mobile blood donation unit of Sunpasitthiprasong hospital. Analysis was performed upon the results of descriptive statistics including frequency, percentage, mean and standard deviation and inferential statistics including the chi-square. The study found that the predominant features of the sample blood donors to be female 18-28 years of age (37.1%), high school graduate (34.9%), seller and farmer (37.6%). Most of them participants get the news blood donation in wire broadcasting of hospital and village, the event of special activity for blood giving as the most important reason of blood donation (39.6%). Most of the participants had moderate level of knowledge (47.5%). From this research found that the factor associated with giving blood are age and attitude towards blood donation (p≤0.05). This research revealed that an increase in age would decrease the intention in donating blood. The constructing program to promote blood donation should provide the knowledge and good attitude on blood donor
Hamad General Hospital, Qatar

Biography:
Rana Moustafa is a Clinical Pharmacist at Hamad General Hospital, an entity of Hamad Medical Corporation. She received her Bachelor's degree in Pharmacy in 2007 from Egypt. In 2012, she completed her Master's degree in Clinical Pharmacy from Queen's University of Belfast (UK). She joined the corporation in 2008 as a Pharmacist and in 2012. She joined the Clinical Pharmacy team, to provide service in medical wards, and is engaged in many researches in the clinical field and provides continuous education to patients, patient's family and medical staff
Abstract:
Dapagliflozin is the second FDA approved agent in a new class of oral antihyperglycemic drugs, the sodium-glucose cotransporter 2 (SGLT2) inhibitors with innovative mechanisms of action. Managing diabetes mellitus (DM) with effective and tolerable oral agents will eventually decrease the devastating complications associated with the uncontrolled DM and ultimately improve the quality of life. This study aimed to assess the effectiveness of new oral antihyperglycemic drug Dapagliflozin in the treatment of type 2 DM as monotherapy or combination with other hypoglycemic agents in term of reduction in HbA1c and fasting blood glucose at 6, 9 and 12 months. In this retrospective study, all patients treated with Dapagliflozin in Hamad Medical Corporation (HMC) since its introduction as non-formulary medication on 1 April 2013 until 30th of April 2015 were included. Data regarding prescribed drugs were obtained from the computerized pharmacy system. Demographic information and laboratory results of patients have been achieved from the patient's electronic system (CERNER). Eighty-one patients were identified to receive Dapagliflozin during the study period, 71 % of them were males, and 100 % were Qataris with mean age 57 ± 9 years and mean A1C baseline 9 ± 1.4 %. Of note, all patients were receiving Dapagliflozin as add on therapy in combination with the standard therapy. Administration of Dapagliflozin as add-on therapy was found to decrease A1C significantly after 6 months by 0.8 (P=0.006), and after 12 months by 1.5 (P=0.062). Moreover, found to reduce the fasting blood significantly at 6 months and 9 months (P= 0.001, P=0.03 respectively). However, the coadministered antidiabetic medication did not influence the reduction in A1C or FBG. Dapagliflozin significantly reduced HbA1c level and the fasting blood glucose of type 2 diabetic patients in combination of other OHA or insulin within 6 to 12 months of treatment.
National Health Insurance Ilsan Hopital, South Korea

Biography:
Jung Kyu Choi has expertise in evaluating the policy regarding health insurance. He completed his bachelor and masters degree from Yonsei University, South Korea. Later on, he completed his PhD in public health from Yonsei University, South Korea. Currently, he is working at National Health Insurance ILSAN Hospital, South Korea
Abstract:
Statement of the Problem: Korea set up new Diagnosis Related Group (DRG) as demonstration project in 2009. While there is a 'bundling part' having a per diem score by diagnosis, the 'non-bundled (fee-for-service) items' also exist. DRG consists of about 550 diseases group. DRG is running only in 40 hospitals due to a lack of consensus. Main purpose of study is to identify the change of accuracy of payment by DRG partition as compared with cost.
Methodology & Theoretical Orientation: This study collected inpatient data from a hospital which contains medical information and cost from 2013 July to 2016 June. The accuracy of payment was classified the accuracy of total, bundled, unbundled and non-benefit payment. The accuracy of payment was calculated as payment divided by cost.
Findings: About 24,000 patients were hospitalized annually. The accuracy of total, bundled and unbundled payment increased 7.2%, 14.6%, and 3.8%. However, the accuracy of non-benefit payment decreased 27.3%. The accuracy of bundled payment showed the largest increase.
Conclusion & Significance: The results of study imply that the accuracy of payment was enhanced. The government needs to monitor side effects such as increase of non-covered services. Also, leads to a considerable improvement in the value of cost unit accounting as a strategic play a role in development of DRG
Flensburg University of Applied Sciences, Germany

Biography:
Julia Riesch has done BSc in Health Promotion and MSc in Public Health from Fulda University of Applied Sciences. Since 2015, she works as a research assistant at Flensburg University of Applied Sciences. Her research focuses on eHealth in the Baltic Sea Region as well as dementia and innovative technologies in nursing homes. Within the project Demantec she conducted qualitative empirical research by carrying out interviews and observations with care staff working in nursing homes, residents of nursing homes suffering from dementia as well as their relatives
Abstract:
Statement of the Problem: The difficulties people with dementia face regarding the usage of new technologies like smartphones, smartwatches or tablets are well-known. However, these new technologies are appropriate for the usage in nursing homes, when the usability is flawless and user-friendly. In this context, it is important to have verified methods to test the usability of mobile devices. Surveying the usability of mobile devices, it is important to figure out how to improve the acceptance of those systems for people with dementia. Regarding the usability of assistive technologies for people with dementia there is a need of high quality research.
Methodology & Theoretical Orientation: An exploratory mixed method research approach to gain knowledge on the use and handling of a communication platform (via smartphones, tablets) as well as a smart watch by people in need of care (n=10) and people suffering from dementia (n=10) living in two German nursing homes was used. Therefore, a combination of qualitative interviews/conversations, qualitative observation as well as the quantitative System Usability Scale questionnaire was conducted.
Findings: The majority of people suffering from dementia has no or few experiences with technologies. Many residents swiped correctly from the very beginning or had minor difficulties. Overall, residents had no or minor problems seeing pictures/videos and hearing when having phone calls/video calls. Residents were strongly interested in the album module, video phoning as well as phone calls via a smartwatch. On average, the score of residents living at Pflegezentrum Techau is 6791 the score of residents living at Gotthard-und-Anna-Hansen-Stift is 4562.
Conclusion & Significance: Further research should take into account to use tablets rather that smartphones due to the benefits of a larger screen. Moreover, good instructions especially at the beginning of introducing new technologies are very important. Further usability tests are needed to get representative results.

Biography:
Sarah K Amer is a Pharmacist, graduated from Faculty of Pharmacy, Alexandria University, Egypt. She has a Master's degree in Biomedical Informatics and Medical Statistics from Medical Research Institute, Alexandria University, Egypt. She got a Microbiology diploma from the High Institute of Public Health, Alexandria University, Egypt. She is expertise in antibiotic resistance research field and passion in improving the quality of diagnosis and treatment provided in Healthcare settings. She has participated in Dubai International Pharmaceuticals & Technologies Conference & Exhibition as Professional Poster Presenter representing the Microbiology Department, Faculty of Pharmacy, Arab Academy for Science, Technology and Maritime Transport, Alexandria, Egypt. She has a five-year experience in teaching of different fields; Microbiology, Pharmacology and Biochemistry. Currently she is working as a Lecturer Associate in Microbiology Department, Faculty of Pharmacy, Arab Academy for Science, Technology and Maritime Transport, Alexandria, Egypt
Abstract:
Antibiotic resistance, as a major public health problem, has its roots in the irrational use of antibiotics, consequently causing treatment failure. It is commonly seen in treating acute upper respiratory tract infections. AURTI include sinusitis, pharyngitis and bronchitis. Adherence to guidelines is not completely afforded due to poor knowledge of physicians in management of AURTI. They fail to perform a definite differentiation between the viral and the bacterial type of the infection. Also, patients affect physicians' prescribing habits; as patients feel satisfied being prescribed antibiotics. This study aims to increase physicians' adherence to current clinical guidelines for AURTI regarding the use of antibiotics. A predesigned questionnaire was used for the assessment of the physicians' adherence to the guidelines before and after the intervention. Active and passive interventions to improve physicians' adherence to guidelines as short – session for physicians of didactic teaching and antibiotic guideline posters in respiratory unit clinics. Throat swab using Rapid Strep A Test strip (RADT). Using active and passive interventions can change prescribing habits. Physicians' adherence to guidelines will be perceptible, resulting in improvement of appropriate antibiotic use for AURTI, reduction of unnecessary healthcare costs and advance in quality of care provided by outpatient clinics. Physicians' qualifications and the use of RADT in Pharyngeal Infection play a significant role affecting the adherence to guidelines and prescribing of the proper antibiotic
Norwich Medical School, United Kingdom

Biography:
Feray Ozdesa is a young yet keen, proactive medical student currently she is studying at Norwich Medical School. During her time there, she has actively expressed an interest in medical education which is reflected in her undertaking of numerous independent research projects on the subject. She also keeps interest in geriatric medicine in which she plans to take a year out from medical school to intercalate
Abstract:
Background: Empathy is the capacity to know emotionally what another is experiencing from within the frame of referenceof that other person. Empathy is a crucial attribute in all medical professionals, yet it is known to decline through the years ofmedical education.
Aim: This study aims to explore current evidence which may guide medical schools towards the most successful method of incorporating empathy into the medical curriculum.
Method: An electronic search was undertaken on the Medline (Ovid) database of papers published between 2006 and 2016. Keywords included Empathy, Medical Education, Curriculum, Undergraduate, Student, Medical school and University. The search retrieved 347 results, 17 of which were relevant, and 3 of which were selected.
Results: The interventions used in the selected studies were a mind-body course, a video-based workshop, and a drama-based workshop. The Jefferson Score of Physician Empathy (JSPE) was measured before and after these interventions. All 3 showed an improvement in empathy, however, the improvement was only significant for the latter 2 interventions, the workshops. The latter two studies also showed that without reinforcement of the teachings, the improvement in empathy did not last.
Conclusion: Workshops in which students must watch or physically enact situations involving patients are shown to significantly increase medical student empathy, as measured by JSPE. Improvements in empathy are shown to decline after the intervention, unless reinforced later in a student's education.
Recommendations: More research into the efficacy of other methods of teaching empathy is needed, such as reflective essays, patient interviews, and communication skills.